BH Trial
GulfCoast Schutzhund Club will be holding a one-day BH trial on November 12, 2023. To register for the trial please fill out the DVG trial entry form. This will need to be submitted to the club email address, as well as a photo of your DVG membership card, and a photo of the inside and outside of your scorebook. You may also use a scorebook from another club: USCA, etc. to trial. Please submit to [email protected].
Payment can be submitted by the following methods:
Paypal to [email protected]
Zelle to [email protected]
Venmo to Gulfcoast Schutzhund Club Inc @gcsc2023
Please reach out to Amy P. at 518-844-1675 if you have any issues or questions. Here is the link for the DVG trial entry form.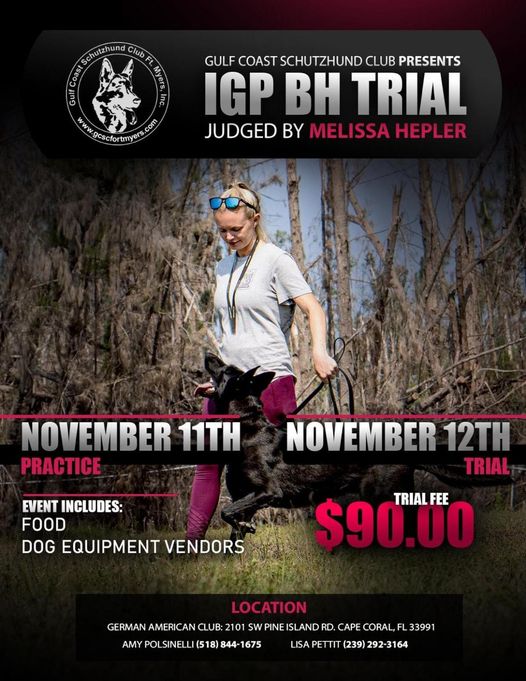 Seminar
We are excited to announce a 3-day seminar with Kim Hechler on Dec 8, 9, and 10, 2023.   1st day will be in obedience and 2nd and 3rd in protection.  There are 15 working spots available, and audit spots are also available.  Please contact us to reserve your spot for this exciting seminar, $100 deposit to reserve your spot.  You can register for the seminar with Amy Polsinelli at 518-844-1675 or Lisa Pettit at 239-292-3164.  You can also download the registration form and submit it to our email address [email protected].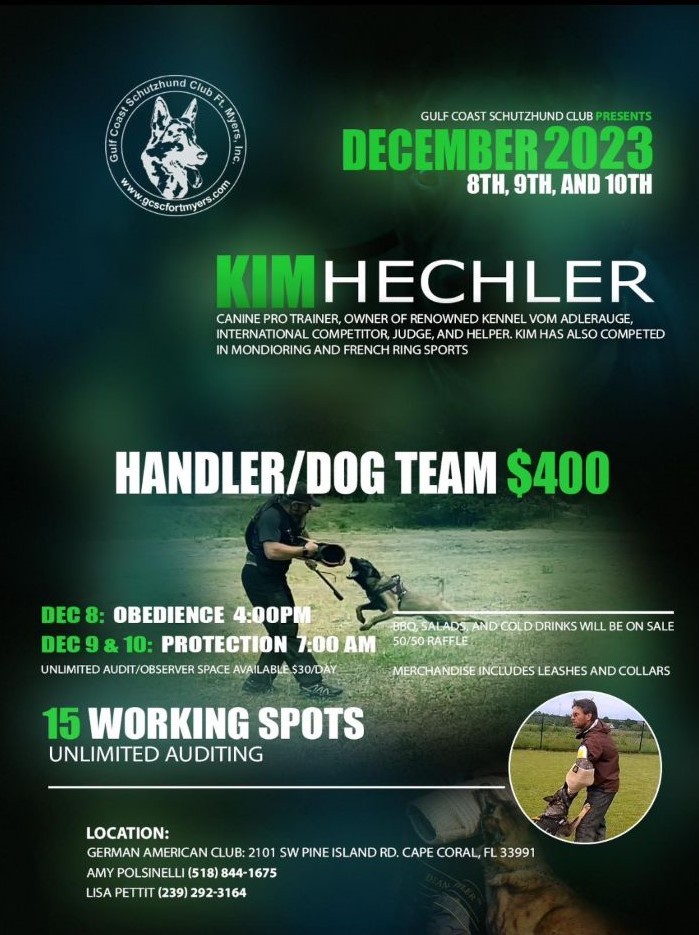 Please use attached entry form to secure your spot for this awesome seminar