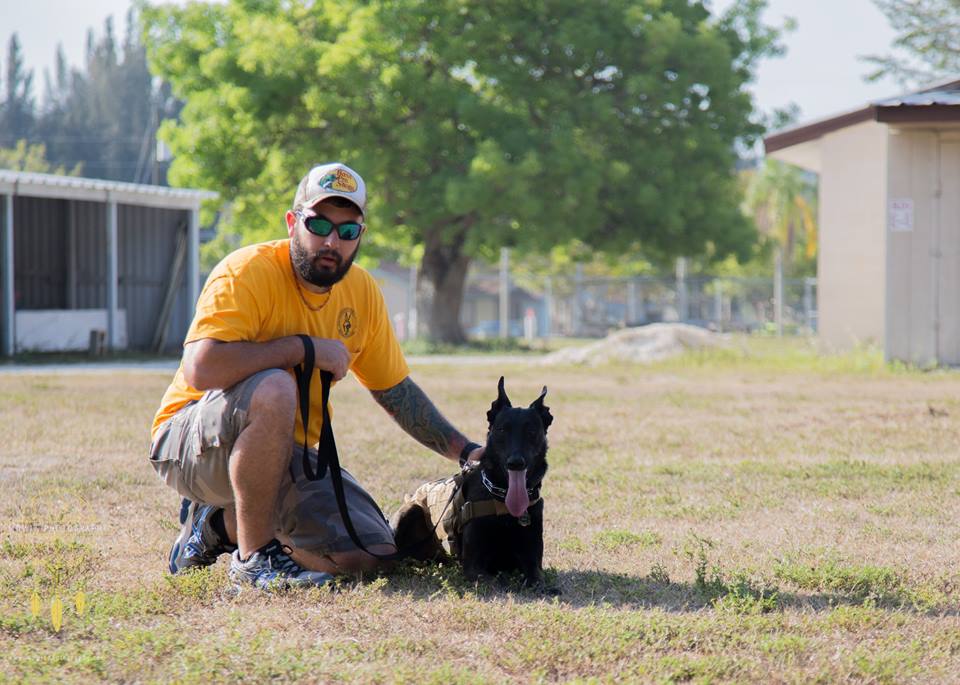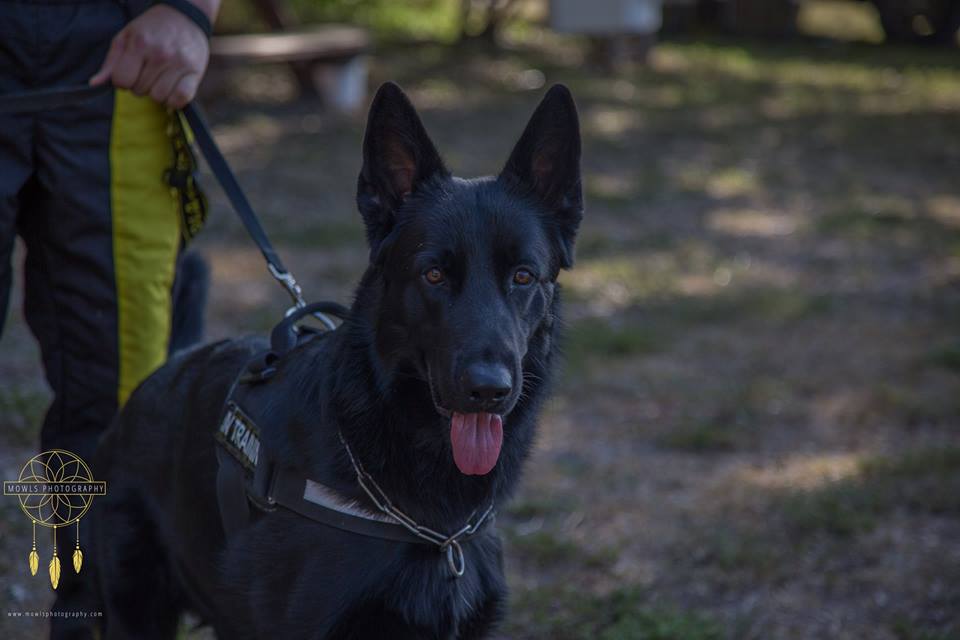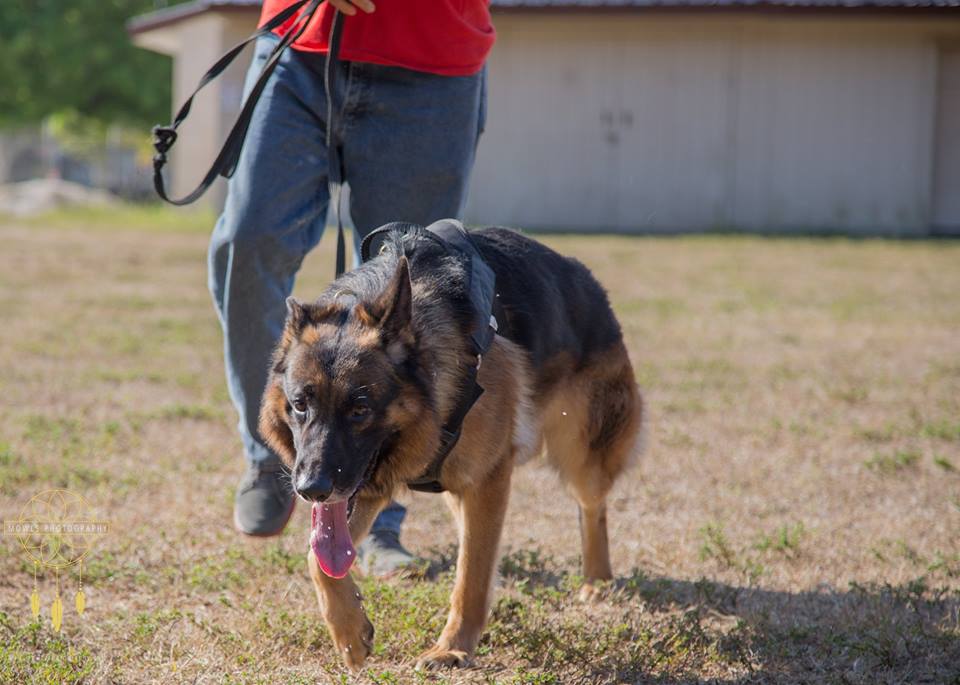 Welcome
Welcome to the Gulf Coast Schutzhund Club, Ft. Myers, Inc.  Our club is a non-profit training club. As a Schutzhund Club, our members have various breeds of working dogs. However, we are primarily dedicated to the fun of training our German Shepherd dogs to the German Standard of the Schutzhund title.
We encourage a fun, relaxed, and open-minded environment. We have dogs and handlers at all levels with a common desire to advance their skills and train their dogs to achieve at their highest potential.
This website is to inform you about our club and to serve as an invitation to all who share our passion and love for dogs and their proper training.
Where Do We Work?
Training Field at The German American Social Club of Cape Coral
2101 SW Pine Island Road (SR 78)
Cape Coral, Florida 33991
Go behind the Social Club and behind the rear parking lot is a gate you may drive through to get to our training field.  The Cape Coral Police Department trains their K-9s on the same field.
Meet the Team
We want you all to know something about our club officers and trainers.  We want to enter each new member into our Member Directory available at our sign-in table each training session.
Mike Cohen
President
Mike is originally from the Washington, DC area. He moved to Cape Coral in 2003 with his wife Tina, and their two boys. Mike works for a federal law enforcement agency for the past 10 years. Their dog "Thor" loves training in the club, and gets very excited on training days. The club has been a great experience, and there is a new tidbit to learn every week
George Mitar III
Vice President
After serving in the Marine Corp as a Military Policeman George moved to Fort Myers in 1973 where he served as a Deputy Sheriff. After serving Lee County for fourteen years, George took a leave of absence and attended Florida State University where he obtained his Law Degree. George became the first Legal Director of the Sheriff's Department and retired with the rank of Major in 2004. George, and his companion "Major", both enjoy and learn something each training session.
Include a short bio with an interesting fact about the person.
Klaus Langenbach
Club Founder/Event Chairman/Breed Warden

SV-Member Klaus has been breeding German Shepherds for more than 40 years. He founded his kennel "Vom Geisterholz" 1975 in Germany and moved with his kennel in 2004 from Germany to SW-Florida. Since he is in Florida, he bred and also sometimes imported over 100 German Shepherd Puppies. For all questions about breeding quality and raising German Shepherds the German Way, Klaus is the expert to ask. Learn more about Klaus and his German Shepherd Breeding here: www.germanshepherdflorida.com 
Tina Cohen
Tina was born in Norfolk, VA to a Navy family. She grew up all over the United States, and also spent time on Midway Island in the Pacific. Tina is a retired paramedic from Prince Georges Fire Department, and currently works as a realtor-broker here is Lee County. Tina and her husband, Mike, have been in Cape Coral since 2003. She and Mike train their dog "Thor" who loves to work.
Steve Pooley
Sergeant at Arms/ Associate Trainer
Steve is originally from Maryland.  He has been in Cape Coral since 1983.  He has been around shepherds his whole life as his father raised the breed as a security guard.  Steve started his own boarding/obedience business Happy Tails Pet Services for dogs in 2014 with his wife Meri.  He has also studied animal behavior to assist with his American Bulldog Mr. Magoo, who has fear and anxiety issues.  Steve found Schutzhund has made a big improvements in his dog.
Tiffany Mowls
Tiffany is a local born here in SWFL, though she spent many of her formative summer and winter vacations in Pennsylvania. While there, she was a puppy raiser for the Seeing Eye, a group that helps to train guide dogs for the blind. It was while training a shepherd that Tiffany found her love of the breed, and vowed to one day own one of her very own. She now has Ollivander, her ESA, known by all as "Ollie." Tiffany loves the club very much and is always ecstatic to see how much both she and Ollie learn each week. Tiffany is the owner of Mowls Photography, and works in the health care system during the week
Friedel Fruehauf
Board Consultant
Friedel is the absolute expert of German Shepherd Dogs in our club. During the summer, Friedel lives in Germany where he is the President of the German Shepherd Dog Club in Winnweiler/Germany for over 35 years!  He has bred a lot of litters, and he has arranged a German Shepherd Conformation Show in Germany every year for over 35 years now. Friedel has been Co-Judge on several Sieger Shows in Germany.  Friedel lives in Naples, FL from October through April, and he comes on Sundays to train the trainers of our club. We have all learned (and are still learning) so much from him.
The Time is Now
Stop putting it off.  Call now and enjoy a bond with your dog like your have never experienced.  Dog's love to work.  It keeps them interested, sharp, and feeling wanted.  They naturally want to please, but if their owners don't speak their language, it gets frustrating for dog and owner. Come visit us and see if this is right for you.